Assumption of The West
The Sangre de Christo mountains and Tesuque Peak at sunset, from the hills above Santa Fe, New Mexico. Referencing the Assumption of The Virgin genre in Western Art (here meaning European art, rather than the American West), the theme bridges art historical motif with indigenous spiritual mysticism under the theme of the great Western landscape.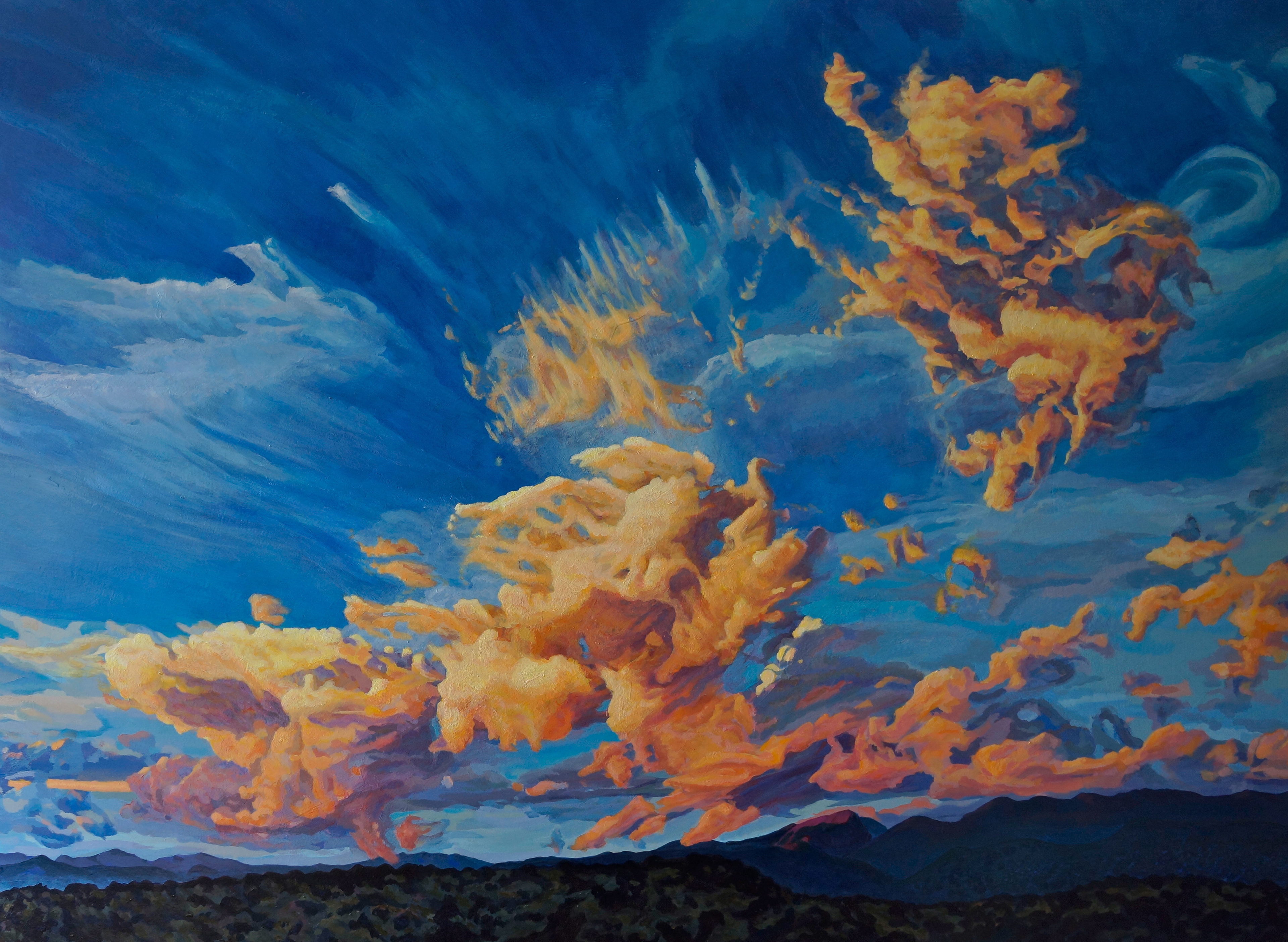 Assumption of The West (over the Sangre de Christo mountains). 2014. Acrylic on Board, 36" x 48"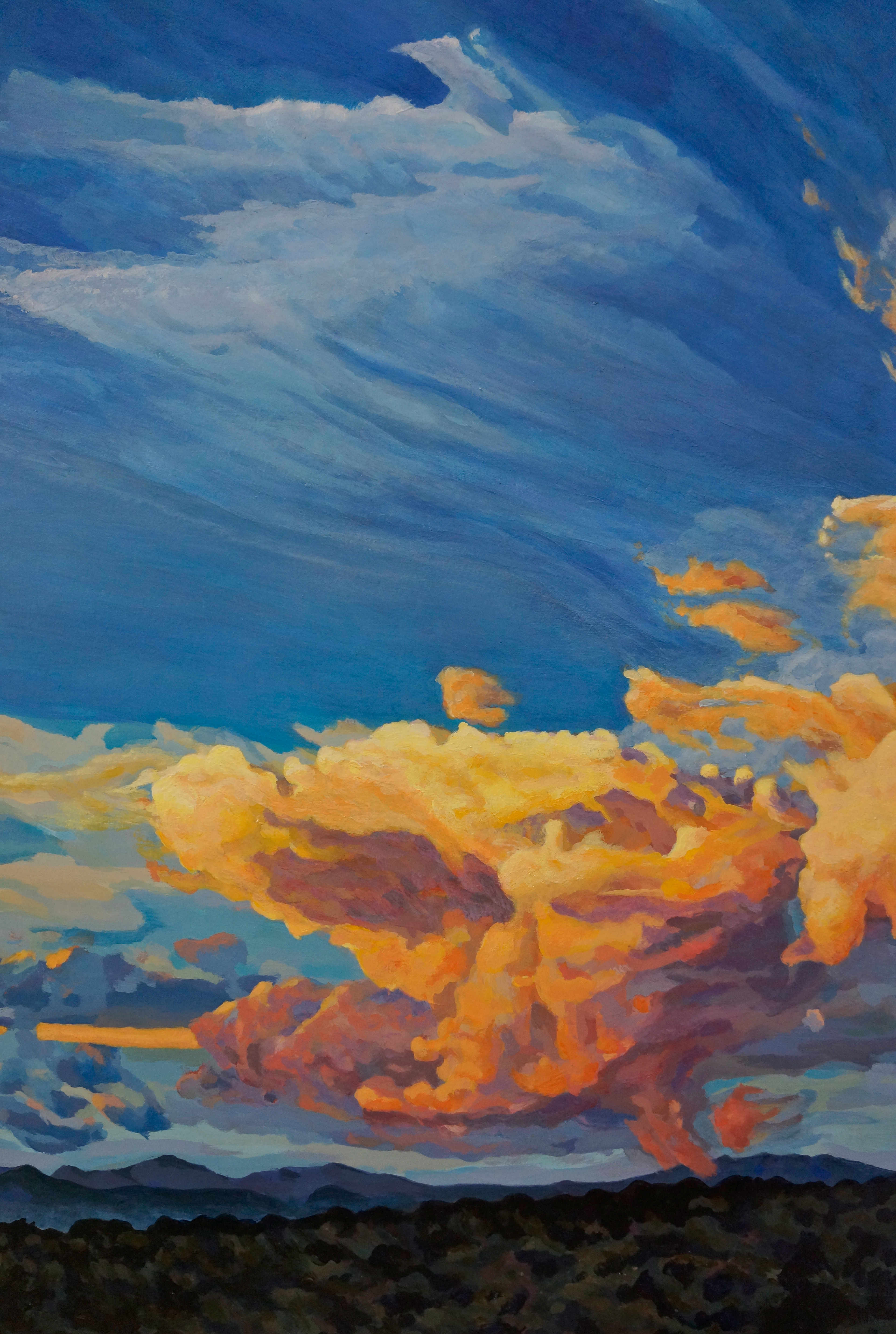 My windows for painting open and close sporadically, and I've learned to just jump in on something that I find inspiring/challenging and maybe impossible. Any less, and the result is a "practice painting" that stacks against the wall in a pile of things to get back to after I'm dead. After a few trips to Santa Fe and many evenings of shooting sunrise and sunsets over the Sangre de Christo mountains, I thought this might be the most impossible painting choice- and that decided it.