Bluebirding Storm
Bluebirding Storm. Acrylic. 12" x 48" 2016 Landscape of late July in Montana; alpine meadows with approaching storm blocking out sun.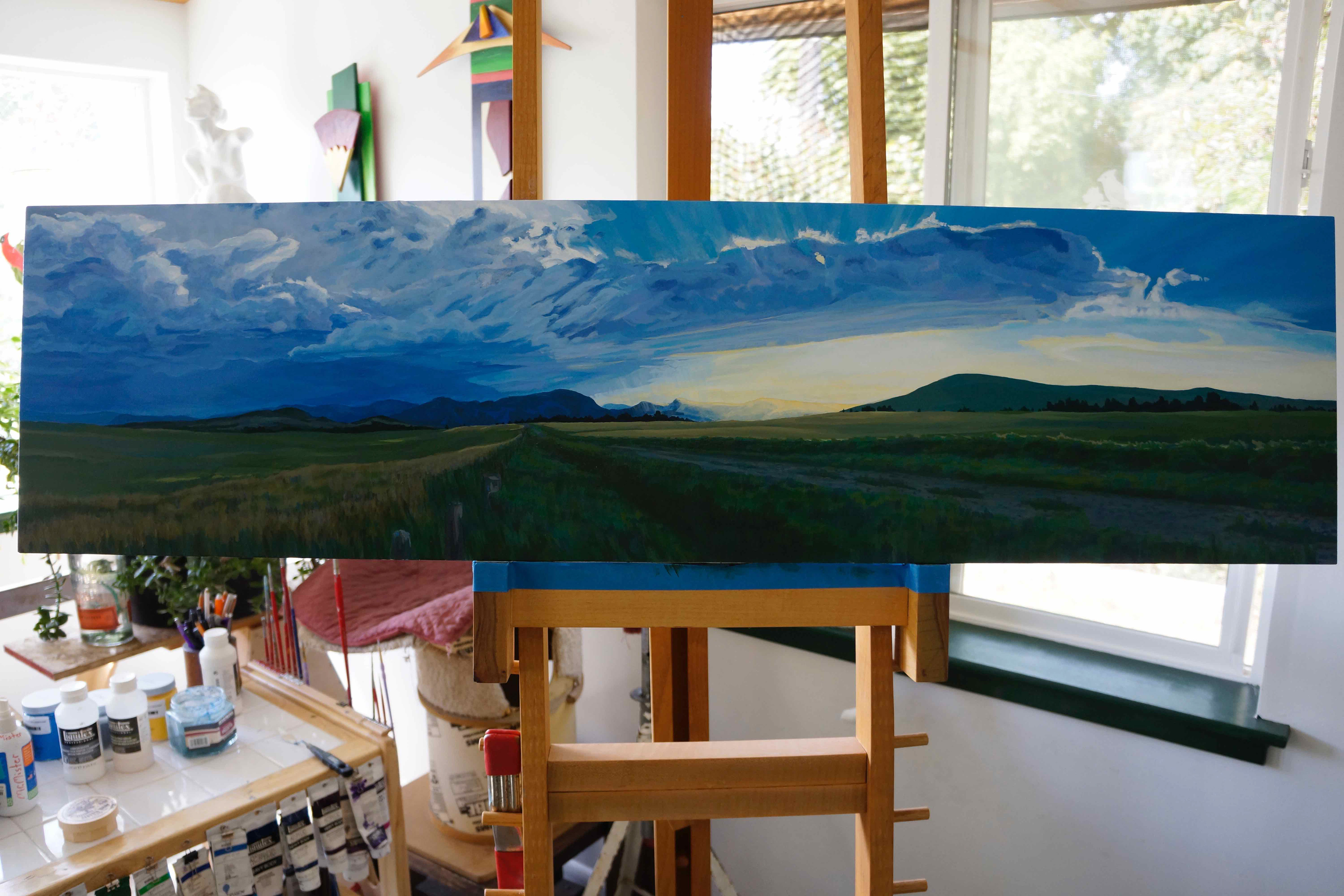 On a late afternoon bluebird house expedition (house is just left of center) this storm brewed up over the mountains and shot out a large arm reaching over the Montana ranch to blot out the sun. Rain misted the air under the vast arm turning the sky beneath it a brilliant gold, while a premature twilight of the cloud's shadow swept the landscape. The breeze fell away and the stillness was broken by the booming of thunder resonating from within the surrounding mountains.
It was a landscape that challenged me to paint the mood of it, and after spinning in pre-art miasma for a few weeks I finally toughened up and got painting. The painting is in acrylic and 12″x48″, a new format for my work as my new camera has a panoramic feature. This brings a whole new challenge, as the light changes dramatically across the expanse.