Eros & Psyche
2/3 life-size conjoined male & female abstract figures.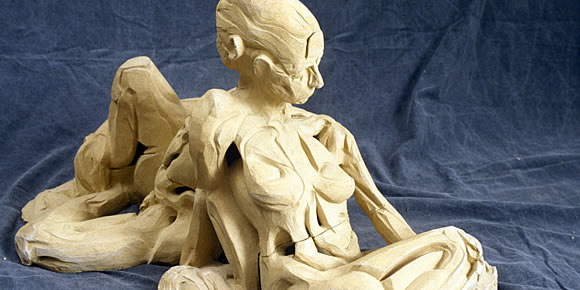 Eros & Psyche
2/3 Life-Size. Ceramic.

My approach to sculpting the figure is an intuitive process grounded in practice with the live model, and familiarity with form and media. The figure acts as a challenging vehicle for exploration: rhythm, balance, and gesture are the core signifiers I engage with, allowing anatomy and naturalism to serve as a secondary consideration to expression. Expression of the figure relates to presence, rather than an overt illustration of mood. Through the practice of removing the figure from a narrative context a greater emotive dialogue may occur, similar to a complex color phrase or musical harmony.