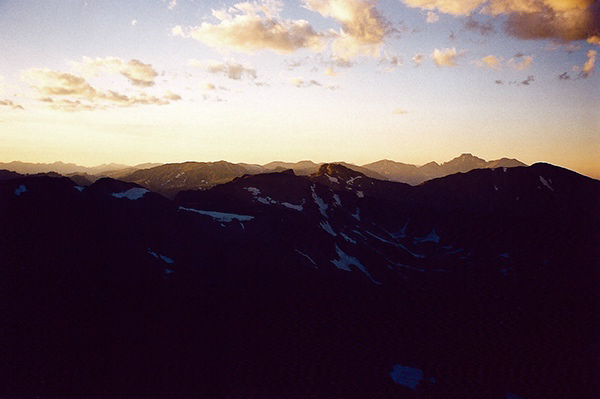 The surest task of an artist is the making of a self that has the capacity to create, and directing this creative capacity toward a significant direction. This task must be approached with great patience and commitment, understanding that self-as-artist is an every day & lifelong pursuit.

This making of self has meant finding what leads me, and pursuing the thread of that lead. Immersion in and appreciation of Nature has been a constant pursuit, twin to my pursuit of the arts, assuring that art and life retain the living quality of intuitive response.
Immersion in nature was, for a time, of a magnitude of order beyond what is normally possible. Through my late teens and all through my 20's my summers were on the Continental Divide above Boudler, Colorado at the Boulder Watershed. Most of those 12 summers were spent as Patrol/Caretaker, hiking the 8,000 acre property and keeping it free of all human trespassers. Two glacial valleys, 14 lakes, 5 thirteen thousand foot peaks, a herd of 70 elk, moose, bear, mountain lions, Golden Eagles, Pica, Pine Martens, and Cutthroat Trout- I was the land's protector hiking 10 to 20 miles per day, with elevation gains and losses of more than 10,000 feet, mostly in the back country with no trails. This experience allowed a creative wayfinding that has allowed me to navigate the arts in a manner that listens with an intuition for intuition. In the way of constant walking- through forests, fording rivers, over mountains, the practice of immersive movement acts as a vehicle for artistic exploration, rather than an end in itself.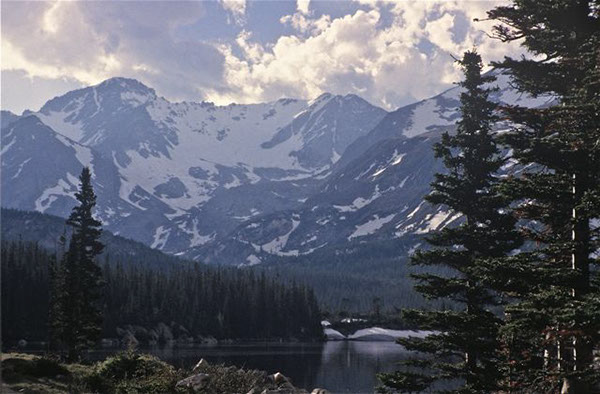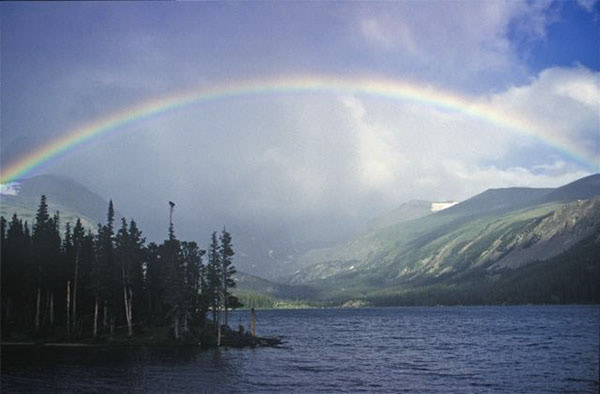 After completing my undergraduate degree in sculpture at Colorado State University (graduating with Cum Laude honors and on the Dean's List and a member of the Gold Key National Honor's Society) my professors had encouraged me to apply out for MFA programs. I applied out to many schools, and over the course of a few months, was not accepted to any of them. I had put myself through college ( my thrice-divorced mother had moved away years before, and I was mostly estranged from my father since my parents divorce when I was two years old), and with no further academia lined up my college loans came due. I decided I would re-apply to MFA programs for the following academic year, and looked for a job in my field of sculpture. I had worked as the shop-tec for the university sculpture department which had an emphasis on bronze casting, and after summer patrol ended I was offered a job at a big fine arts foundry in Loveland, Colorado working bronze chase, which means sculpting bronze figures back to perfection after casting and welding. I worked there through the winter and returned to Watershed Patrol for summer. I had been strongly encouraged by my professors to focus on my art, and forego an art teaching certification, but that summer I re-applied to University for my teaching certification, passed their entrance exam, and was accepted into the program. I worked part time at the foundry while going back to school for the first year, then left the foundry when I was selected into an educational pilot program at a local high school, with half the day spent in the classroom and half the day spent with on-site university instruction, leading to the semester of student teaching being done there at the High School. Only half of student teaching for art is done at the high school level, and the other half is in elementary education. The high school brought me back as a full time substitute, expediting my teaching certification, so I could cover classes while an art instructor was away in Europe with the high school honors program.  
The elementary teacher I had done my student teaching with was an exceptional educator, traveling nationally to lecture on arts education and also having served as the district's arts specialist. He encouraged me to consider teaching elementary, and was concerned that my ideals for art would be at loggerheads with high schools and I would burn out. He saw that I had wanted to teach at University, and advised that high school is not an equivalent in any way- and that the experience I had as a student teacher in the local high school would not be anything like other schools. He was right, of course. A full time offer in one of Denver's best school's, where the principal had told me the job was a sure thing and to quit other interviews, fell through due to an internal hire. After months of interviews that lasted into the summer I was offered a part-time position at a somewhat rough high school. I took it. Part way into the semester I was offered a 1/4 time position at the feeder Jr. High, as their new hire had experienced a nervous break-down after just a few months. Up at the high school, the regular instructor had been there since the school opened in the 1978, and was becoming terrified of his students, and retired due to a heart condition and an incident where he mistakenly thought a student asking for after school help was threatening to kill him (meanwhile at the Jr High a student threatened to kill me, and we met with the principal and the campus police officer). I was offered the full time position at the high school for the next year and I took it, even though the pay was below poverty-line (the local paper included me in a piece on low payed professionals). 
I had made friends with the new Band teacher at the high school, and we joined forces and team-taught a humanities class. That year I also began the process of a large mural on the school's civic auditorium wall (this will have a page soon, when I have the slides transferred to digital). About here is where something unexpected and great happened. One of my top student's parents stopped in during a parent/teacher conference. His father quipped where my favorite place in Europe was for art, assuming I'd been there from what I'd taught in my classes. I told him Italy would be a great place to start. He was shocked to learn I'd never been abroad, and joking, offered to have me come along with his family as their art guide, as he was a pilot and could bring me along on a buddy-pass. About a month later he gave me a call, and told me he hadn't been kidding. So I accompanied his family to Italy for an extended Spring Break, back in the mid-1990's, before the tourism was as crushing as it has become. Milan, Rome, Florence, and Pisa. The next year he brought me along to Paris. This brought a yawing contrast between a culture of art and personal direction in the arts, and the hard reality of the high school classroom. He and his son encouraged me to apply out to graduate schools again, and invited me to tour art schools with them that his son was considering. I applied out again, and was once again not accepted. I spent one more year teaching in the high school, then left my career as a teacher, to my surprise with 12 other teachers, many of whom had started there with me, including my Band teaching friend. I applied out to MFA programs one last time, this time putting in for the University of Utah, and long after all the regular rejections had come back, I was accepted to Utah.

I completed my MFA, taught as an adjunct at University, competed for and was selected for a handful of public art commissions, and was hired to direct Salt Lake City's youth arts program including the Kennedy Center Imagination Celebration. Then the City dissolved the arts program, on the heels of the Kennedy Center dissolving theirs, and I strung together public art projects in ever expanding gaps of years and ever shrinking amounts. I helped my father as he passed away with cancer. My girlfriend of many years married me soon after, and we have a house in Salt Lake City with an attached sculpture studio. We have traveled to Italy and Paris, and I have met again the works of art in what had seemed not long ago, but was more than a self ago, and still in their presence an awakening of a self that has never emerged.  
I look at this image of my Patrol self, of summers working at the Boulder Watershed. This part, this summer mountain self, like so many valued selves, is never to return. The smaller of the two glaciers I guarded, Arikaree Glacier, will likely be gone by 2025 on the downward slope of the world into the 6th Mass Extinction, joined now by the ongoing pandemic of COVID Sars-2. 
And what of art? What of ancient Greece and the Medici and Lorenzo the Magnificent and his Laurentian Era and the height of the Renaissance and all that has followed? What would I tell my university students in my art history classes now, if that academic self yet remained? What will art be if a young sculptor will never chance abroad to Florence and experience the internal earthquake of that great city? Where is the practice of art now, and where can it lead when so far beyond the edge of all?