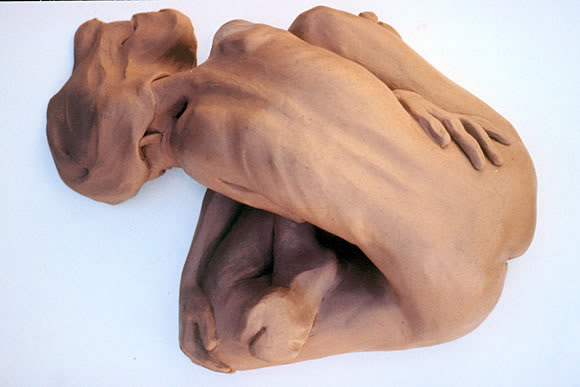 On the human figure...
form and expression

The difficulty of mastering the figure is prohibitive to contemporary investigation and so has faded from the academic standard. This has inevitably led to an inability of the modern practitioner to ascertain the figure, while response to contemporary investigation is blanket anachronism. In my practice, the rigor of addressing the figure is an essential driver of ongoing maturity, and traditional materials and technique are essential aspects of this discourse.  The original sculpture must embody technical and aesthetic mastery to sustain sublimation, and this transfers across media: for example Michelangelo's Laurentian Library or the Dome of St.Peter's, and Bernini's Collonade. 

Just as music can change heart rate and color can shape mood, the medium of the sculpted figure engenders autonomic sympathetic response in an immediate emotive relationship with the viewer. 

My approach to sculpting the figure is an intuitive process grounded in practice with the live model, familiarity with anatomical structure, formal concern, and media. The figure acts as a challenging vehicle for exploration: rhythm, balance, and gesture are the core signifiers I engage with, allowing anatomy and naturalism to serve as a secondary consideration to expression. Expression of the figure emerges from the act of sculpting in relation to the model, rather than stylization or thematic narrative. Through focus on practice, a more nuanced emotive dialogue may occur- similar to a complex color phrase or musical harmony.