Selene Waning
Alabaster. 1998-2012

I began this figure at my father's Montana Angus ranch, helping out with the calving back in 1998 after I had left my career as a public high school art teacher. I worked outside on an old cable spool during the few hours of sub-zero daylight, and brought it in by the fire at night...not the best way to establish a form.I finished it out as well as I could, but planned to come back to it during my MFA. As it turned out I didn't get back to it til this past spring. For the past decade she has stood in various corners, nagging at me with her pelvic distortions and many other awkward areas.
In re-working her I had to be careful, and work many areas at once to bring harmony to her anatomically dissonant areas without compromising her essential strengths.
She is the Waning Moon, or Selene Waning- the new moon is implied by the absence of a face behind the translucent wall of her hair.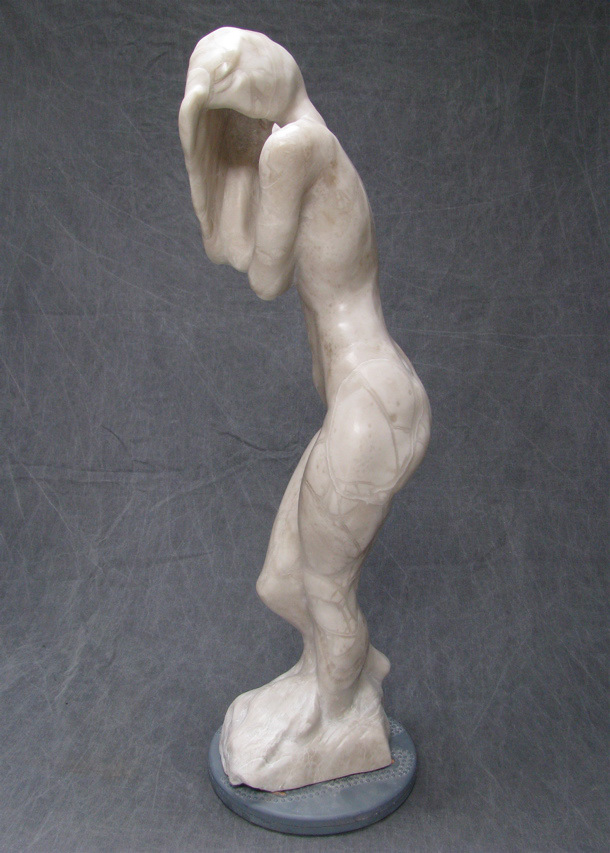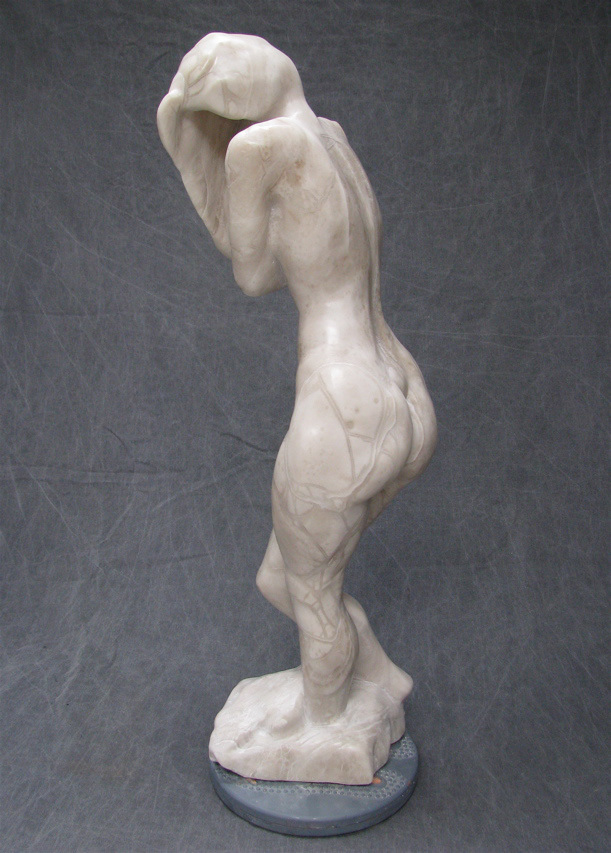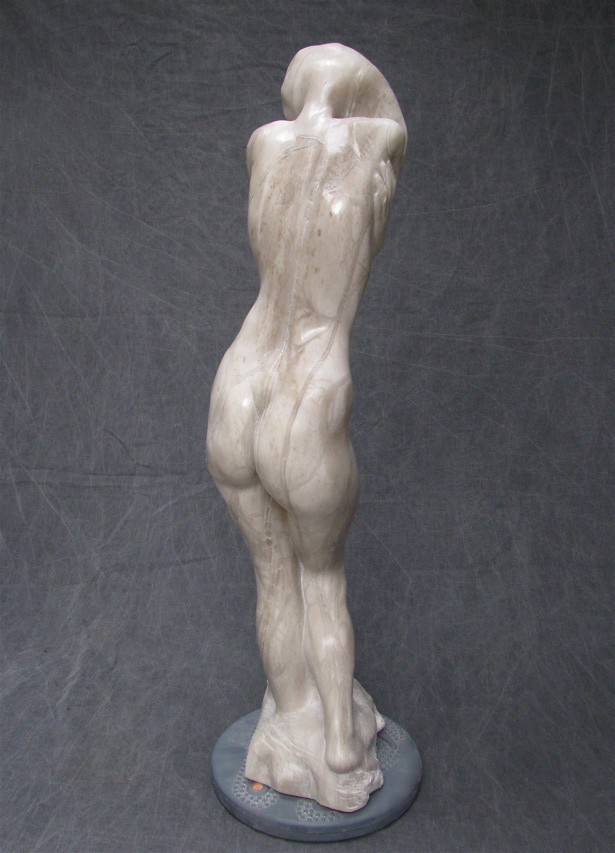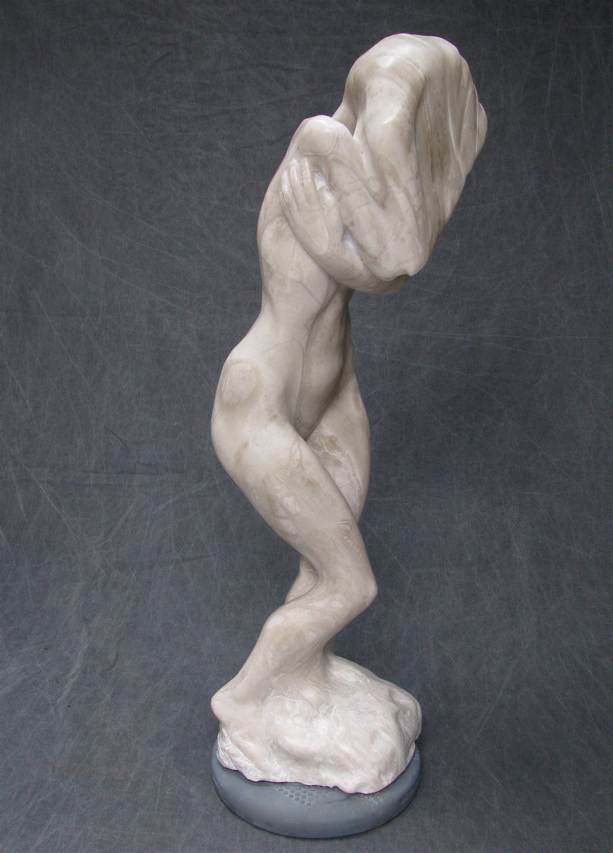 The following detail images explore some of the veining in the Alabaster and the clarity of the crystal structure, and how that brings added dimension to the figure.